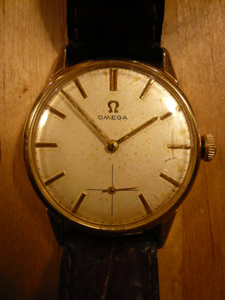 The caliber 269 stems directly from the famous caliber 30T2. The 26x line starts with caliber 264 and ends with 269. The most visible differences are the "Novoshok" shockprotection and the screwless balance in the 269.
The 26x calibers are basic, simple, reliable and very sturdy movements that in the 30T2 and various other incarnations were used in WWII and later pilot's watches.
The finish is rose gilding as most of Omega's movements were at the time. There are no decorations like Geneva stripes, perlage or anything, but most of the movement plates have anglage, the jewels are nicely mounted and the screwheads are polished and in level with the plates.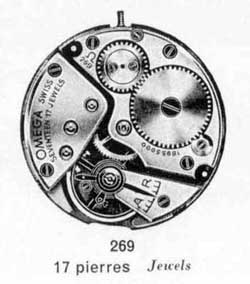 All in all, basic finish for the time, but much better than many contemporary movements. While the 269 is no high end piece, one would have to cough up a lot of money to get a contemporary movement of comparable quality.
Omega calibers list by category