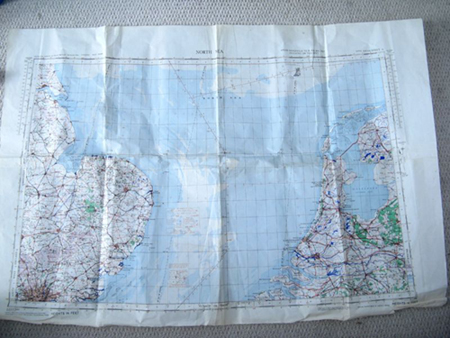 click on map for more photographs
A very nice original R.A.F. issued aeronautical map showing the British coast, the north sea and the Dutch coast, taking in Arnhem and Nijmegen which are obviously famous for the airborne landings during operation Market Garden. Although these two places are near the edge of the map, the whole of each town is taken in with space around. The British side shows well known R.A.F. bases such as Duxford. The map is clearly dated 4/44 (April 1944).
Halifaxes from the RCAF 419 and 434 squadrons with the help of RAF crew were ordered on mining operations near Texel with 16@1500 lb mines on several occasions during april 1944.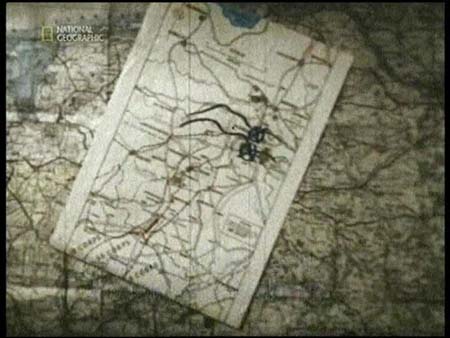 Above you see a snapshot of a WWII period movie broadcasted by Nat-Geo which shows a similar map used for operation Market Garden. The cities of Arnhem and Nijmegen are clearly marked.