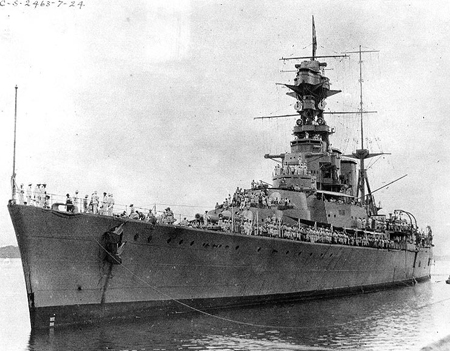 Orignal flag from the wellknown battlecruiser H.M.S. Hood, which was sunk by a direct hit of the German Battleship Bismarck on the 24th of may 1941 in the battle of the Denmark strait. A recent (2012) short film about the sinking of HMS Hood can be found below. In this film, colour footage of 1939 the signal men of HMS Hood can be seen. Also a short interview of Ted Briggs one of only three survivors of HMS Hood is included in this film. An original writing of Ted Briggs is also a part of my small collection as you can see far below on this page...
This particular flag is of an naval special flag signal type which means "screen flag" as can be seen in the "Seaman's pocket book" published in June 1943 (encircled in the picture below)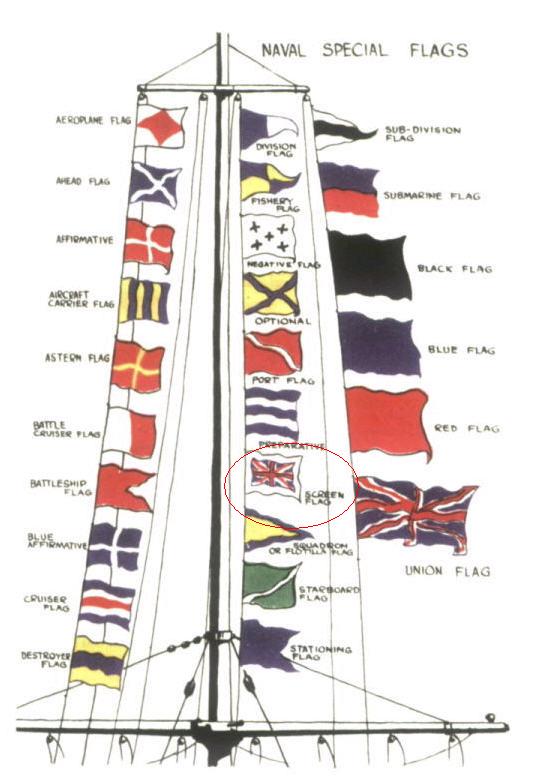 .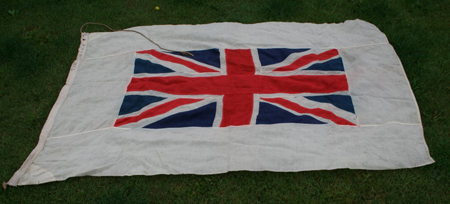 This flag comes from the David Boyd collection. Below you can see a copy of the original documents from D.Boyd.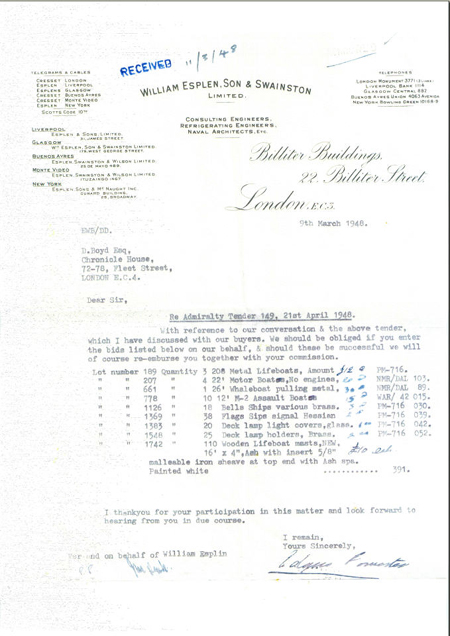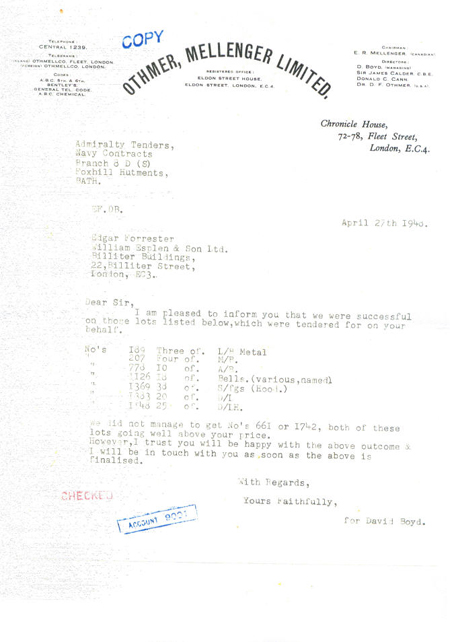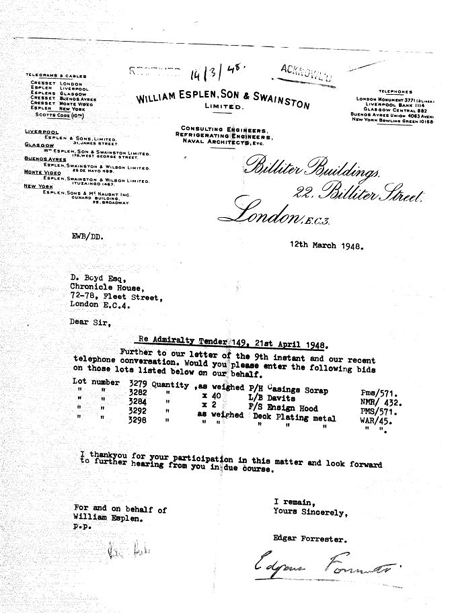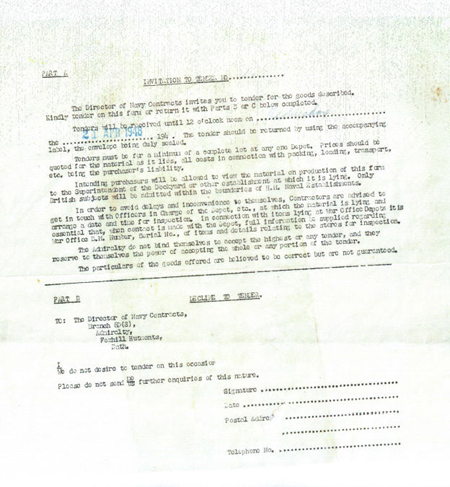 A original writing of Ted Briggs, who has dedicated the autograph to The Royal British Legion but unusually, has added 'Last of only three survivors HMS Hood, sadly 1418 perished on 24 May (Empire Day) 1941".