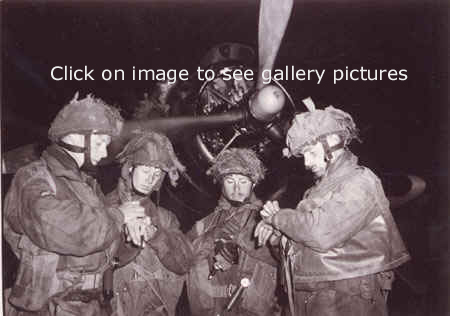 Original W.W.II. period famous Type A11 pilot's wrist watch made by the American watch manufacturer "Bulova". Bulova provided the U.S. government with military watches, specialized timepieces, aircraft instruments, critical torpedo mechanisms and fuses. From the onset of the war when sources were perhaps scarcer, throughout the years toward the end of the war when more sources, such as those in Switzerland were "acquired", the manufacturers of the"navigation wrist instruments" issued to military personnel varied slightly, and later varied greatly.
The primary, and most popularly remembered it seems was the American
Bulova Type A11. This also became enumerated as the Mark VIII with a
10.5" Bulova Cal.10AKCSH (alias A.Schild SA Cal.1238 movement). The movement was Swiss in design but made in the USA by Bulova, hence the movement is marked "Bulova Watch Co. U.S.A." and no "Swiss Made" on the dial. Elgin also made a military A11 watch in both the "hack" and "non-hack" varieties (a "hack" was the pin that allowed for quick and easy synchronization).
Both of these brands of watches were issued to, and used by, both RAF
and USAAF personnel for a significant period of time during World War II.
This particular watch was from a batch that was made for, and issued to pilots of the US Air Force in 1943. Chrome plated case with screw-on stainless steel back. In order for these watches to perform their desired function they had to be protected against both vibration (quite considerable in the piston engined bombers in which they were used) and magnetic fields (again considerable as the plane would have magnetos, radio sets and, later in the war, radar). As you can see, there's an inner antimagnetic cover made of Invar (iron-nickel-carbon-chromium alloy).
Outside of back stamped with Bulova factory marks identifying the watch as a Type A11 with hack functionality, also giving its Serial number designated "AF43" for Air Force 1943. Case diameter (not including winding crown) : 31.5mm, nickel plated, 16 jewel mechanical lever movement. Signed, "Bulova Watch Co. USA". I replaced the non original leather band with a khaki canvas strap as used in WWII by the American Air Force. The case is a bit battered over the years, it probably has seen some action beïng issued in 1943. The movement however is in good condition and it's running fine.